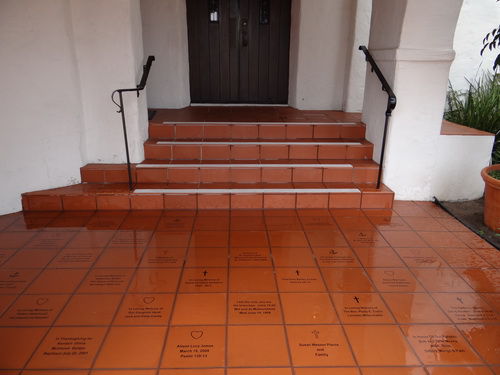 These tiles are a living, organic part of the church. Each tile represents a physical and spiritual connection between the subject of the tile and this holy ground.
Some tiles represent a significant life event – birth, baptism, wedding, a significant anniversary—or indeed the span of a loved one's life. Other tiles represent a cherished Bible verse. Still others are a contribution from an organization – Altar Guild, Vestry, Meditation Group.

We invite you to meditate and pray on the images here. These tiles are blessed every year during the annual celebration of the founding of St. Clement's.


If you are interested in donating a tile contact the church office or email frpatrick@scbythesea.org. New tiles are engraved once or twice a year.
Click here for the tile order form
---