St. Clement's by-the-Sea welcomes you to come and grow with us.
Wherever you are in your spiritual journey, you are welcome here...
Services on Sunday
7:45am to 12:00pm Nursery Care available in the Education Wing (Upstairs)
8:00am Holy Communion - Rite I (Spoken, Elizabethan English)
10:00 am Choral Holy Eucharist - Rite II (Modern English with choir accompaniment)
10:00am Sunday School (ages 4-8) in the Education Wing (Upstairs)
12:00pm Misa en español (Mass in Spanish)
---
Beautiful Watercolor for Raffle
Jim Prothero, who is a regular MC at the 8 a.m. service, has donated a beautiful framed watercolor of Poche Beach with the American flag on driftwood.
The winning ticket will be drawn on September 25th and you need not be present to win.
Please provide your email address, so that we can email you the ticket number for your records and notify you if chosen.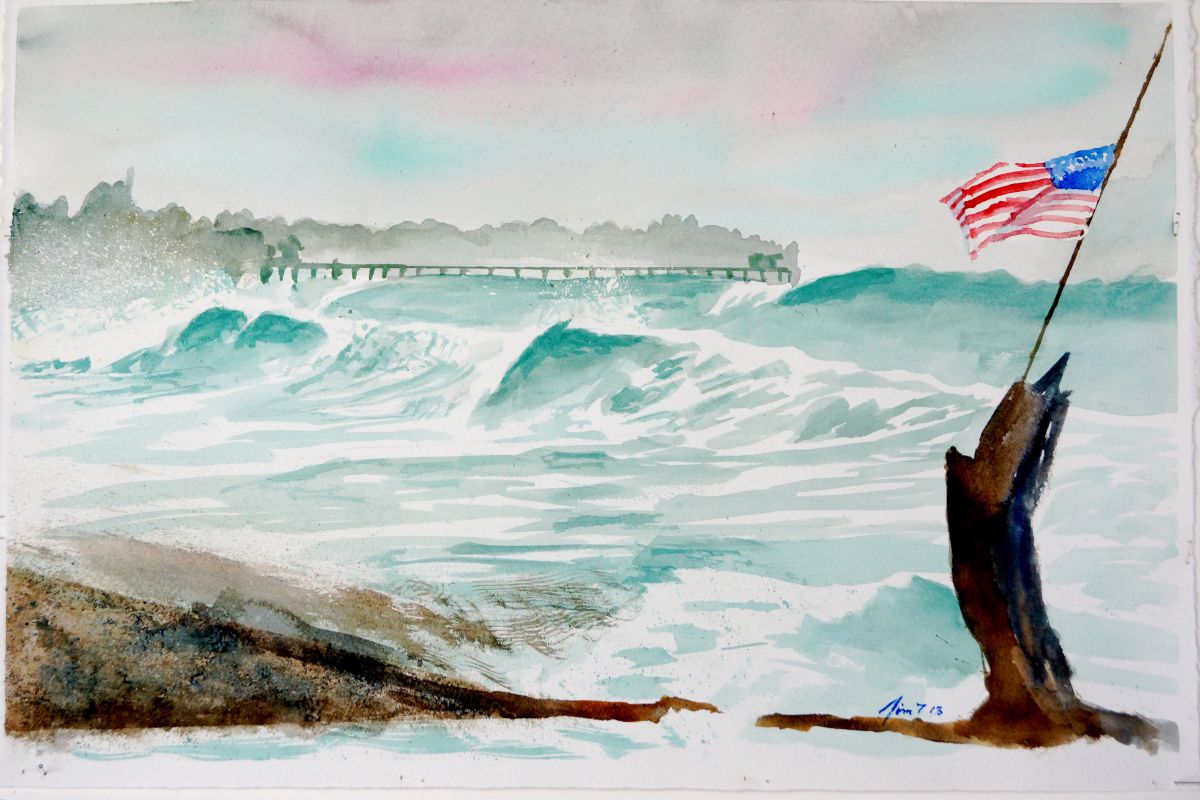 ---
Office space for lease, click here for details